We're not going to lie to you – we haven't watched a great thriller movie in a while. Over the last several years, thrillers have taken a back seat to some other genres, and while there are still some decent flicks here and there, most of them aren't that great to be perfectly honest.
So, what do you? You go back in time and you watch the best thriller movies, year by year, until something new comes along, which is exactly what we did!
And, not only did we do it, but we've also made a list, so you can do it, too! So, without further ado, here are the 15 (sixteen, but who's counting) best thriller movies over the last 15 years!
1. Spiderhead – 2023
Okay, okay, hear us out – this has been a weak year. It's watchable. This dystopian thriller is set in the near future, where convicts are used as test subjects for drugs that control emotions. Of course, things soon go awry, and chaos ensues. There's some stabbing, Bingo, shocking revelations, and poo-poo fingers. Sounds interesting enough?
2. Boiling Point – 2023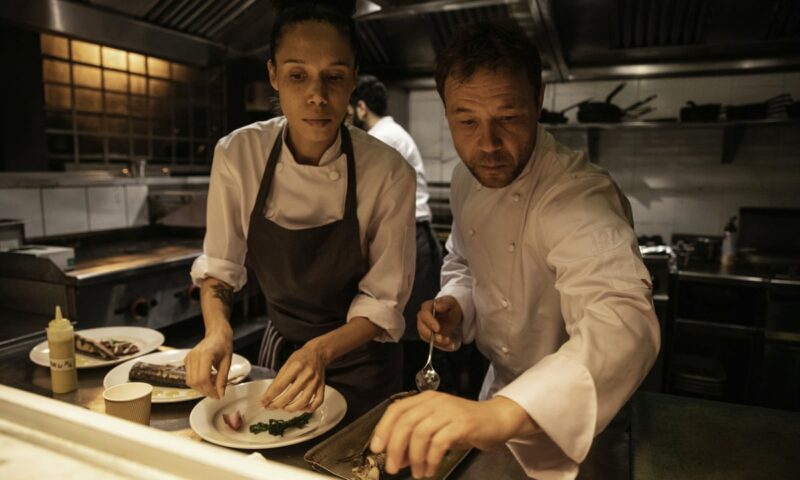 This remarkably filmed thriller from director Philip Barantini is more of a drama than a thriller, but as we've said – it's slim pickings these last few years. Basically, Andy Jones, played by Stephen Graham, is a head chef with a lot of pressure on his shoulders. His restaurant has been downgraded from 5 stars to 3 stars, he owes £200,000 to a celebrity chef and his marriage is done. During dinner, a conflict begins to brew in the kitchen and dining room…
3. Tenet – 2020
Christopher Nolan is a master of mind-bending thrillers, and this movie is no exception. It stars John David Washington as an operative who must use time travel to prevent World War III. Will he succeed? You'll have to see for yourself…
4. Rojo – 2019
This Argentinian thriller set in 1976, follows a successful lawyer that gets into an altercation with a stranger while waiting for his wife at a restaurant. After the events at a restaurant, a lawyer and his wife, on their way home, are intercepted by the same stranger, and they get into another fight. One thing leads to another, and the stranger shoots himself in the head. A few months later, a surprise comes knocking at their door…
5. Guilty – 2018
This Danish masterpiece follows a day in the life, or better yet a day at work of a police officer who's forced to do desk duty as a part of disciplinary action. Little did he know, that answering distress phone calls would lead him to one of the most stressful days at work since he joined the force…
6. The Foreigner – 2017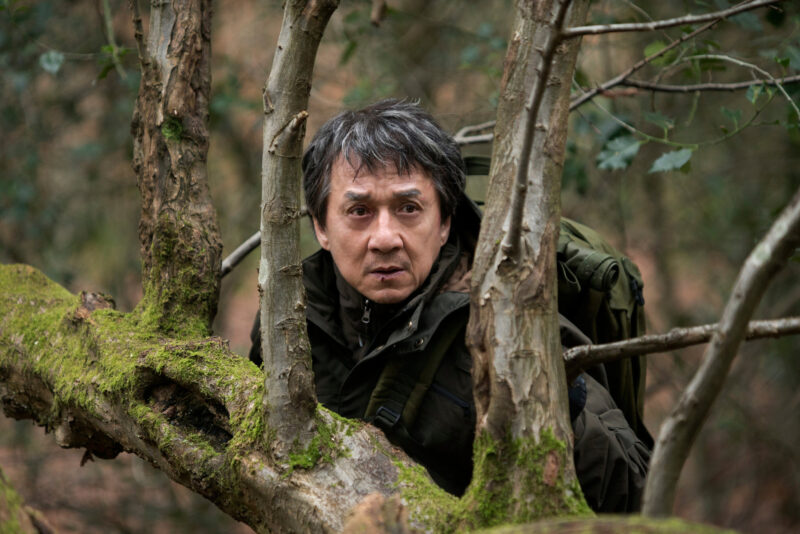 This action-thriller stars Jackie Chan as a man who is out for revenge after his daughter is killed in a terrorist bombing. He goes up against Pierce Brosnan's character, who he believes is responsible for the death of his daughter…
7. Hell or High Water – 2016
David Mackenzie, who also wrote the Wind River, the TheVore.com pick for one of the best thrillers of 2017, directed this modern-day western starring Chris Pine and Jeff Bridges. The plot of the movie follows two brothers who are trying to save their family ranch by robbing the banks that are foreclosing on them…
8. Room – 2015
This psychological thriller directed by Lenny Abrahamson, and starring Brie Larson and Jacob Tremblay, is about a mother and son who are held captive in a small room for seven years. It's a chilling story of hope, love, and resilience in the face of unthinkable circumstances…
9. Nightcrawler – 2014
Arguably Jake Gyllenhaal's best performance to date, this crime-thriller is set in the world of Los Angeles freelance crime journalism. Gyllenhaal stars as a morally ambiguous character who will stop at nothing to get the perfect shot…
10. Captain Phillips – 2013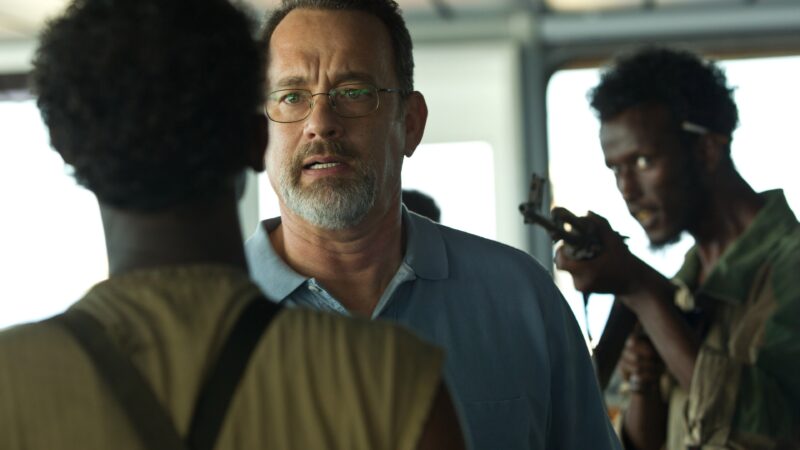 There aren't a lot of things Tom Hanks can't do, but one of the things he does best plays an everyman who's thrust into extraordinary circumstances. That's exactly what he does in this movie based on the true story of the 2009 Maersk Alabama hijacking…
11. Argo – 2012
This thriller from director Ben Affleck is based on the true story of the rescue of six Americans who were hiding out at the Canadian ambassador's house during the 1979 Iran hostage crisis…
12. The Girl with the Dragon Tattoo – 2011
Fincher's adaptation of Stieg Larsson's Millennium trilogy novel of the same name and the BAFTA award-wining 2009 film starring Noomi Rapace, is about a journalist who teams up with a computer hacker to solve the case of a missing woman. Basically, it's just like the original, but with an "American" ending…
13. Shutter Island/Inception – 2010
We can't decide. We just can't. These two movies are so good, we just had to include them both. One is about a man who's searching for a missing patient at an asylum on an island off the coast of Massachusetts. The other is about a man who's able to enter people's dreams and plant ideas in their heads. Inception's directed by Nolan and Shutter Island by Scorsese. They're both starring Leonardo DiCaprio, and they're both absolutely f-ing brilliant…
14. Law Abiding Citizen – 2009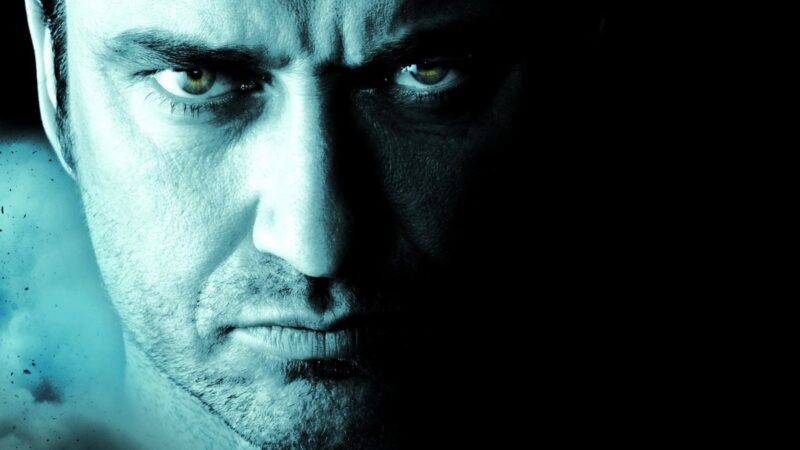 In our own humble opinion, Law Abiding Citizen is one of the best thriller movies ever made. It's the story of a man who's seeking revenge on the two men who killed his wife and daughter, and the DA who let them off easy. It's a non-stop rollercoaster ride from beginning to end, and it'll have you on the edge of your seat the whole time…
15. Taken – 2008
It all started here. The first instalment in the Liam Neeson-led action-thriller series, this movie is about a father who's out to rescue his daughter from sex traffickers in Paris. It's a fast-paced, heart-pounding ride that'll leave you wanting more, which we can't really say for Taken 2 and 3.
Conclusion
So, do you agree with our list? What are some of your favourite thriller movies from the last 15 years? Let us know.