Hollywood has long been fascinated by the bright lights and glitz of Las Vegas. From classic films like Fear and Loathing in Las Vegas to more recent blockbusters including The Hangover, movie directors have found a wealth of cinematic possibilities within this iconic desert city.
This article will explore how casinos have provided the perfect backdrop for Hollywood's fascination with Las Vegas, examining everything from set design to character development. We also take a look at how these films capture the unique atmosphere of Sin City, creating an unforgettable viewing experience that draws audiences time and time again.
So join us as we uncover why Hollywood loves its affairs with Las Vegas – it's sure to be a wild ride!
Capturing the Bright Lights & High-Stakes Thrills of Vegas on Film
From the glitz and glamour of The Hangover to the high-stakes hustle of Oceans Eleven, Las Vegas has been a recurring backdrop in Hollywood films for decades. From awe-inspiring casinos that capture all the bright lights and thrills of Sin City to scenes set along its iconic Strip, filmmakers have long been fascinated with capturing the unique atmosphere and energy of Las Vegas on film.
Whether it's showing off an active nightlife or exploring life on both sides of the law, movies featuring LV often display a certain level of sophistication while showcasing some truly unforgettable moments. Las Vegas is also known as a place where fortunes are won and lost, making it an ideal setting for stories about risk-taking characters who take chances in pursuit of their dreams.
Some classic examples include Robert De Niro and Sharon Stone in Casino (1995), George Clooney in Ocean's Eleven (2001), and even Brad Pitt playing against odds stacked against him in Ocean's Thirteen (2007). Even comedies like Mike Myers Goldmember incorporate plenty of casino action into their storylines.
At its core, something is captivating about Las Vegas that keeps drawing filmmakers back again and again — no matter what genre they may be writing for — allowing audiences to experience its magic from afar through cinema screens everywhere.
The Glamour, Glitz & Grandeur: Las Vegas as a Cinematic Location
Las Vegas is a city of grandeur and glamour, with its bright lights, towering casinos, and all-night parties. It has been the backdrop for some of Hollywood's most iconic films such as Oceans 11, Casino Royale, and The Hangover.
When it comes to cinematic locations, Las Vegas stands out with its boldness and vibrancy that captivates audiences worldwide. Casinos are often seen in these movies as they provide an exciting setting filled with tension and intrigue.
The energy of Las Vegas's nightlife draws filmmakers to create ambitious scenes full of suspense or romantic moments between characters who come alive on the big screen. In addition to providing a visual feast for viewers, the city also provides endless possibilities for storytellers when it comes to creating thrilling plots centered around gambling or heists to get away from authorities during their escape plan.
What makes Las Vegas unique is that while you can find glitzy casinos everywhere else around the world there is no other place quite like this vibrant metropolis situated in the Nevada desert which allows moviemakers to create extraordinary scenes combined with action sequences within an exciting atmosphere that only Sin City can offer!
Exploring Hollywood Obsession with Sin City
Hollywood has had a longstanding fascination with Las Vegas, often using the city as a backdrop for movies. This is unsurprising given that Vegas is known for its hedonistic lifestyle and glitzy casinos.
But what drives this obsession? Many believe it's Hollywood's preoccupation with Sin City and its portrayal of temptation. From iconic films like "The Hangover" to more recent blockbusters like "Oceans 11," Hollywood loves to explore the darker side of Las Vegas – from mobsters and blackjack dealers to high-stakes gamblers and gangsters. It's no surprise then that studios have been drawn to use Sin City as a setting or source of inspiration in their films.
Las Vega's glamourous aesthetic lends itself perfectly to big screen tales – neon lights, showgirls, and lavish casino floors teeming with opulent wealth are all classic staples used by filmmakers when depicting Sin City onscreen. The appeal of these visuals combined with the themes of risk-taking and moral ambiguity make it easy to understand why so many directors have chosen Las Vegas as an alluring cinematic destination.
What's more interesting however is how these films reflect upon our attitudes towards morality; do we think there can be redemption from gambling away your life savings or taking risks in shady business deals? Do we sympathize with those who break the rules or cheer them on? Through exploring such questions within their stories – often set against a glittering backdrop – filmmakers invite us into this world of moral complexity that further draws viewers into an exploration of their values regarding right versus wrong choices. By examining our culture through this lens, Hollywood continues its long-standing infatuation with Sin City while giving us an insight into our own beliefs about morality – making clear why so many directors continue to turn toward Las Vegas for movie magic!
Casinos and Crime: The Darker Side of Las Vegas in Movies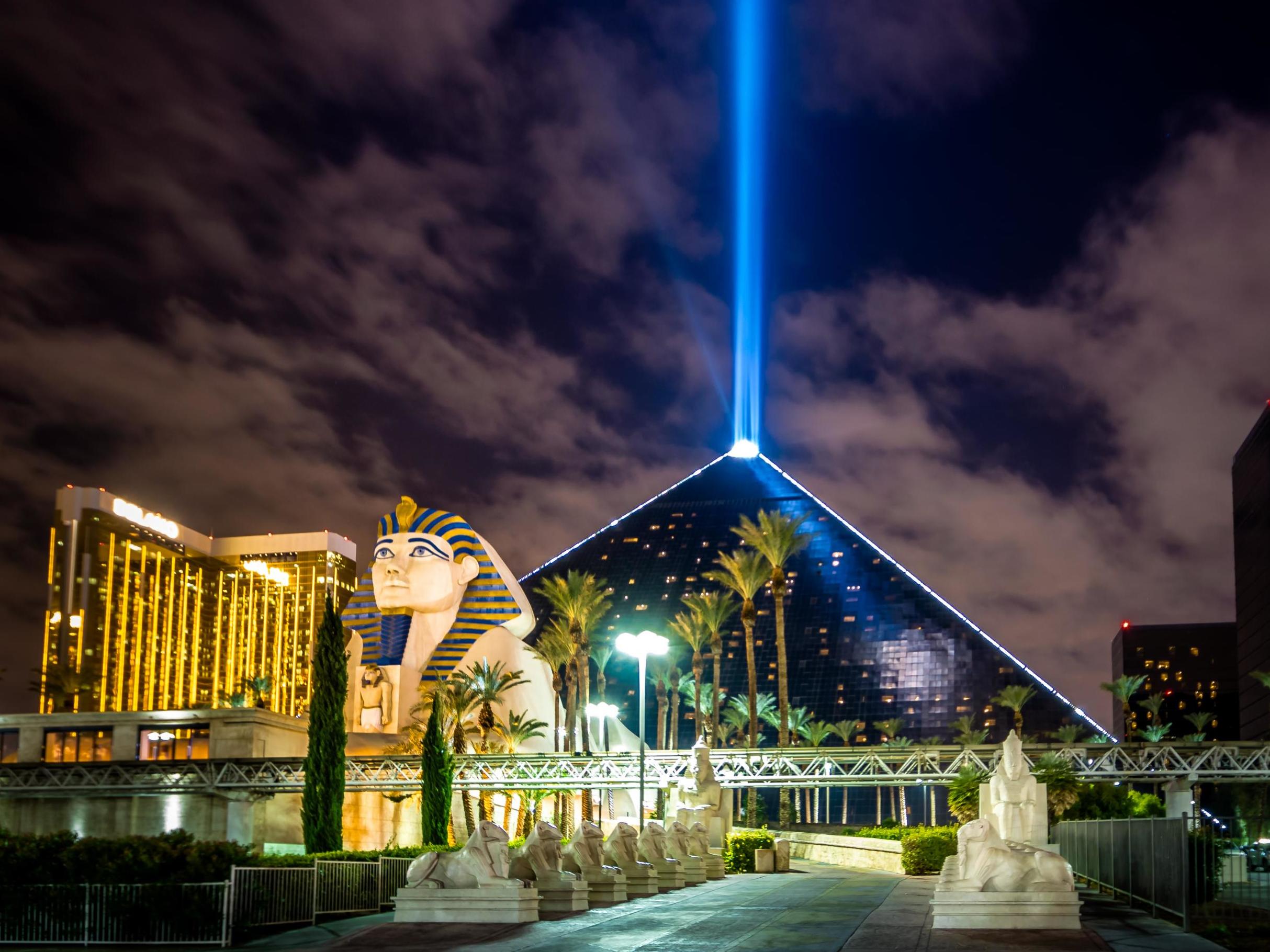 From the bright lights of the Strip to its seedy underworld, Las Vegas has always been a prime setting for Hollywood films. The city's casinos have particularly captivated filmmakers, providing an ideal backdrop for movies that range from comedy to crime.
But while Las Vegas is often portrayed as a glamorous and exciting destination in these films, there is another side of Sin City that these movies explore – one of organized crime, illegal activity, and corruption. Casinos and Crime: The Darker Side Of Las Vegas In Movies delves into this seedier side of life in Las Vegas through some fascinating examples from the film.
The classic movie Casino (1995) tells the story of mobsters running a casino on the Strip to launder money. This gripping tale shows how greed can lead to violence as well as expose viewers to the reality behind seemingly innocent activities such as gambling.
Other famous films set in Las Vegas include Ocean's Eleven (2001), which follows a group of skilled criminals plotting an elaborate heist at three casinos; Leaving Las Vegas (1995), in which Nicolas Cage plays an alcoholic trying to drink himself into oblivion; and Fear & Loathing In Las Vegas (1998), featuring Johnny Depp's wild journey across town with his lawyer companion played by Benicio Del Toro. Each one offers insight into different aspects of life within this unique city – demonstrating both its beauty and darkness simultaneously.
While many people associate visiting casinos with glamour and excitement, it's important not to forget their darker associations too – ones which are explored throughout all types of cinema set within this glittering metropolis. From mob bosses controlling entire establishments to illicit deals made inside high-stakes poker rooms, there is no denying that crime lurks beneath the glitzy surface facade that casinos offer up so readily when we watch them on screen or experience them firsthand in real life
Conclusion
The cinematic fascination with Las Vegas and its casinos is perhaps unsurprising given the city's vibrant culture, exciting nightlife, and alluring promise of wealth. This has been reflected in countless movies set in Sin City over the years, depicting a variety of stories that are both compelling and entertaining.
From tales of high-stakes gamblers to heists gone wrong, there is no shortage of drama when it comes to these films. While some have focused on the downside of gambling addiction or crime associated with casinos, many others celebrate the thrill and excitement that come with playing at these venues.
Furthermore, taking advantage of no deposit bonuses helps players experience this atmosphere without risking any real money upfront – an ideal way for audiences to join in on the fun without putting their finances on the line.